Picture Supply: Everett Collection
Freeform's spookiest viewing season will quickly be upon us. Although it is simply Sept. 1, the community has already released the full schedule for its beloved Halloween lineup, 31 Nights of Halloween. The month-long marathon will embrace spooky classics like "The Addams Household," "Ghostbusters," and "Hocus Pocus." On the schedule this yr, there's content material for the youthful set, like "Resort Transylvania" and "Halloweentown," but in addition downright scary horror movies, together with "A Quiet Place" and "Joyful Dying Day." Followers of fall may also watch how Walt Disney World will get reworked with pumpkins and leaves within the "Adorning Disney: Halloween Magic" particular. Most of the motion pictures this yr are Freeform premieres, aka completely new additions to the channel's annual Halloween content material!
So whereas it may not be crisp fall climate in a lot of the nation simply but, it is by no means too early to start out planning for cozy nights to get pleasure from a great bounce scare. Learn forward for the complete 31 Nights of Halloween schedule.
Freeform's 2022 31 Nights of Halloween Schedule
All occasions in ET
Saturday, Oct. 1
7:00 a.m.: "Edward Scissorhands"
9:10 a.m.: "The Witches" (1990)
11:20 a.m.: "The Haunted Mansion" (2003)
1:25 p.m.: "Tim Burton's The Nightmare Earlier than Christmas"
3:05 p.m.: "Resort Transylvania"
5:10 p.m.: "Resort Transylvania 2"
7:15 p.m.: "Hocus Pocus"
9:25 p.m.: "Beetlejuice"
11:30 p.m.: "Ghostbusters" (1984)
Sunday, Oct. 2
7:00 a.m.: "The Witches" (1990)
9:10 a.m.: "Adorning Disney: Halloween Magic"
10:10 a.m.: "Halloweentown"
12:15 p.m.: "Resort Transylvania"
2:20 p.m.: "Resort Transylvania 2"
4:25 p.m.: "Maleficent"
6:30 p.m.: "Beetlejuice"
8:35 p.m.: "Hocus Pocus"
10:45 p.m.: "Ghostbusters" (2016)
Monday, Oct. 3
1:00 p.m.: Freeform premiere "Buffy the Vampire Slayer" (1992)
3:00 p.m.: "Ghostbusters" (1984)
5:30 p.m.: "Ghostbusters II"
8:00 p.m.: "Ghostbusters" (2016)
12:00 a.m.: "The Simpsons: Treehouse of Horror" episodes
Tuesday, Oct. 4
11:30 a.m.: "Ghostbusters" (1984)
2:00 p.m.: "Ghostbusters II"
4:30 p.m.: "Edward Scissorhands"
7:00 p.m.: "Maleficent"
9:00 p.m.: "Hocus Pocus"
12:00 a.m.: "Evening on the Museum: Secret of the Tomb"
Wednesday, Oct. 5
12:00 p.m.: "Evening on the Museum: Secret of the Tomb"
2:00 p.m.: "Madagascar"
4:00 p.m.: "Resort Transylvania"
6:00 p.m.: "Resort Transylvania 2"
8:00 p.m.: "The Simpsons: Treehouse of Horror" episodes
12:00 a.m.: "The Simpsons: Treehouse of Horror" episodes
Thursday, Oct. 6
11:00 a.m.: "Madagascar"
1:00 p.m.: "Resort Transylvania"
3:00 p.m.: "Resort Transylvania 2"
5:00 p.m.: "Shrek Perpetually After"
7:00 p.m.: "Halloweentown"
9:00 p.m.: "Halloweentown II: Kalabar's Revenge"
12:00 a.m.: "The Simpsons: Treehouse of Horror" episodes
Friday, Oct. 7
10:30 a.m.: "Scared Shrekless"
11:00 a.m.: "Shrek Perpetually After"
1:00 p.m.-11:00 p.m.: "Household Man"
12:00 a.m.: "Resort Transylvania 2"
Saturday, Oct. 8
7:00 a.m.: "Adorning Disney: Halloween Magic"
8:00 a.m.: "Resort Transylvania 2"
10:00 a.m.: "Goosebumps 2: Haunted Halloween"
12:05 p.m.: "Ghostbusters" (1984)
2:35 p.m.: "Ghostbusters II"
5:05 p.m.: "Beetlejuice"
7:10 p.m.: "Hocus Pocus"
9:20 p.m.: "Maleficent"
11:25 p.m.: "Maleficent: Mistress of Evil"
Sunday, Oct. 9
7:00 a.m.: "Monsters vs. Aliens: Mutant Pumpkins"
7:30 a.m.: "Goosebumps 2: Haunted Halloween"
9:35 a.m.: "Ghostbusters" (1984)
12:05 p.m.: "Ghostbusters II"
2:40 p.m.: "Beetlejuice"
4:45 p.m.: "Hocus Pocus"
6:55 p.m.: Freeform premiere "Get Out"
9:25 p.m.: Freeform premiere "Halloween" (2018)
11:55 p.m.: Freeform premiere "A Quiet Place"
Monday, Oct. 10
11:30 a.m.: "A Quiet Place"
1:40 p.m.: "Get Out"
4:15 p.m.: "Halloween" (2018)
6:50 p.m.: Freeform premiere "Joyful Dying Day"
9:25 p.m.: Freeform premiere "Joyful Dying Day 2U"
12:00 a.m.: "The Simpsons: Treehouse of Horror" episodes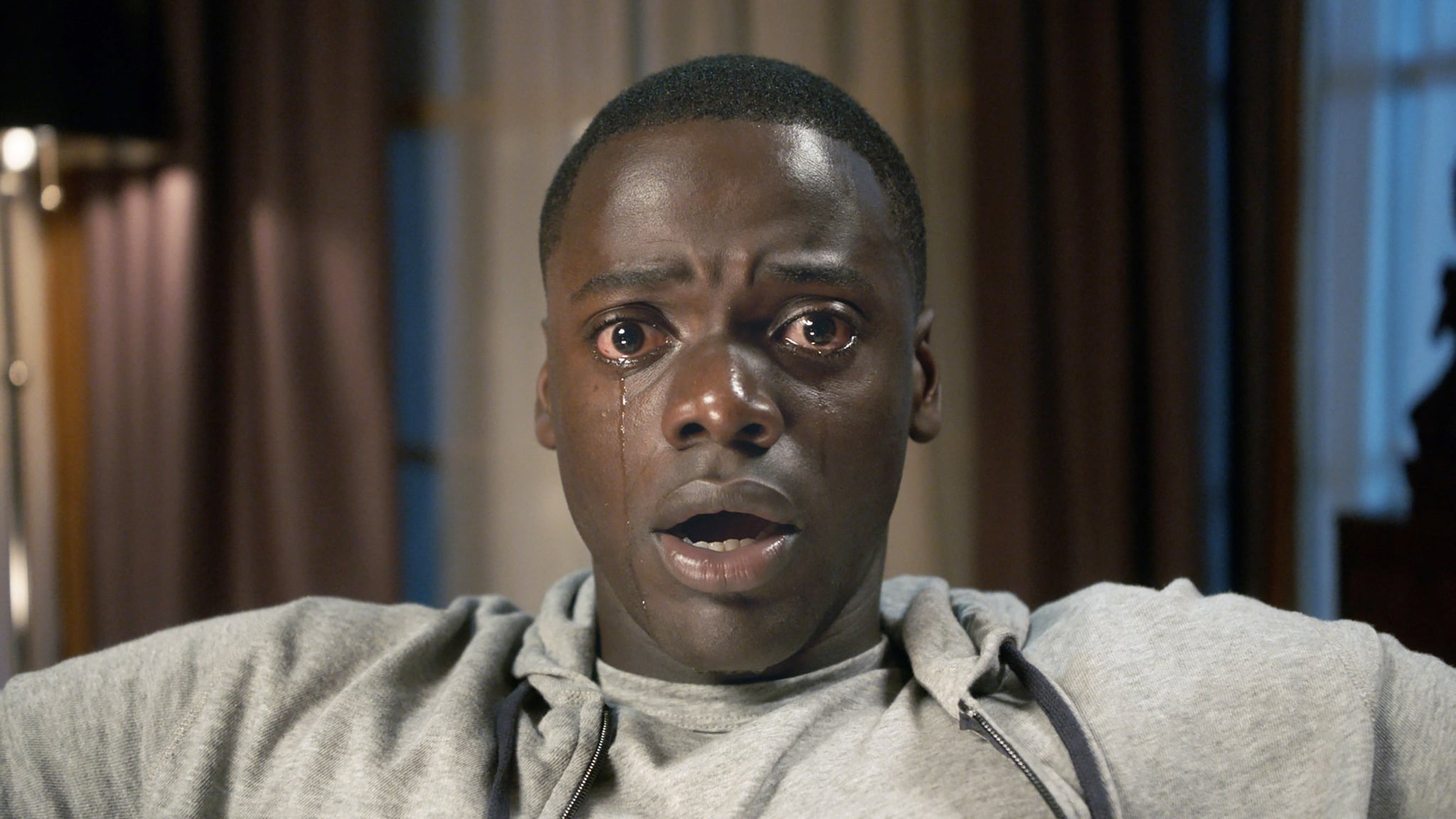 Picture Supply: Everett Collection
Tuesday, Oct. 11
12:30 p.m.: "Maleficent"
2:30 p.m.: "The Home With a Clock in Its Partitions"
5:00 p.m.: "The Haunted Mansion" (2003)
7:00 p.m.: "Resort Transylvania"
9:00 p.m.: "Resort Transylvania 2"
12:00 a.m.: "The Simpsons: Treehouse of Horror" episodes
Wednesday, Oct. 12
10:30 a.m.: "The Home With a Clock in Its Partitions"
1:00 p.m.: "Resort Transylvania"
3:00 p.m.: "Resort Transylvania 2"
5:00 p.m.: "Ghostbusters" (2016)
8:00 p.m.: "The Simpsons: Treehouse of Horror" episodes
12:00 a.m.: "The Simpsons: Treehouse of Horror" episodes
Thursday, Oct. 13
10:30 a.m: "Frankenweenie" (2012)
12:30 p.m.: "Edward Scissorhands"
3:00 p.m.: "Miss Peregrine's Dwelling For Peculiar Kids"
6:00 p.m.: "Tim Burton's Corpse Bride"
7:30 p.m.: "Tim Burton's The Nightmare Earlier than Christmas"
9:00 p.m.: "Beetlejuice"
12:00 p.m.: "Tim Burton's Corpse Bride"
Friday, Oct. 14
10:30 a.m.: "Miss Peregrine's Dwelling For Peculiar Kids"
1:30 p.m.-5:00 p.m.: "Household Man"
5:00 p.m.: "Beetlejuice"
7:00 p.m.-11:00 p.m.: "Household Man"
12:00 a.m.-2:00 a.m.: "Household Man"
Saturday, Oct. 15
7:00 a.m.: "Hook"
10:15 a.m.: "Easy methods to Prepare Your Dragon 2"
12:25 p.m.: "Tim Burton's Corpse Bride"
2:25 p.m.: "Toy Story of Terror!"
2:55 p.m.: "Scared Shrekless"
3:25 p.m.: "Shrek Perpetually After"
5:30 p.m.: "Hocus Pocus"
7:40 p.m.: "Resort Transylvania"
9:45 p.m.: "Resort Transylvania 2"
11:50 p.m.: "Resort Transylvania 3: Summer time Trip"
Sunday, Oct. 16
7:00 a.m.: "Easy methods to Prepare Your Dragon 2"
9:10 a.m.: "Tim Burton's Corpse Bride"
10:45 a.m.: "Scared Shrekless"
11:15 a.m.: "Shrek Perpetually After"
1:20 p.m.: "Resort Transylvania"
3:25 p.m.: "Resort Transylvania 2"
5:30 p.m.: "Resort Transylvania 3: Summer time Trip"
7:40 p.m.: "Hocus Pocus"
9:50 p.m.: "Maleficent"
11:55 p.m.: "The Witches"
Monday, Oct. 17
12:00 p.m.: "Ghostbusters" (1984)
2:30 p.m.: "Ghostbusters II"
5:05 p.m.: "The Haunted Mansion" (2003)
7:10 p.m.: "Tim Burton's The Nightmare Earlier than Christmas"
8:50 p.m.: "Hocus Pocus"
12:00 a.m. "The Simpsons: Treehouse of Horror" episodes
Tuesday, Oct. 18
10:30 a.m.: "Ghostbusters" (1984)
1:00 p.m.: "Ghostbusters II"
3:30 p.m.: "Fright Evening" (2011)
6:00 p.m.: "Ghostbusters" (2016)
9:00 p.m.: "Beetlejuice"
12:00 a.m.: "The Simpsons: Treehouse of Horror" episodes
Wednesday, Oct. 19
10:30 a.m.: "Fright Evening" (2011)
1:00 p.m.: "Ghostbusters" (2016)
4:00 p.m.: "Maleficent"
6:00 p.m.: "Beetlejuice"
8:00 p.m.: "The Simpsons: Treehouse of Horror" episodes
12:00 a.m.: "The Simpsons: Treehouse of Horror" episodes
Thursday, Oct. 20
11:00 a.m.: "The Witches" (1990)
1:00 p.m.: "Evening on the Museum: Secret of the Tomb"
3:00 p.m.: "Halloweentown"
5:00 p.m.: "Halloweentown II: Kalabar's Revenge"
7:00 p.m.: "Resort Transylvania"
9:00 p.m.: "Resort Transylvania 2"
12:00 a.m.: "The Witches" (1990)
Friday, Oct. 21
10:30 a.m.-5:00 p.m.: "Household Man"
5:00 p.m.: "Resort Transylvania"
7:00 p.m.: "Resort Transylvania 2"
9:00 p.m.-11:00 p.m.: "Household Man"
12:00 a.m.: "Buffy the Vampire Slayer" (1992)
Saturday, Oct. 22
7:00 a.m.: "Buffy the Vampire Slayer" (1992)
9:00 a.m.: "Maleficent"
11:00 a.m.: "Ghostbusters" (1984)
1:30 p.m.: "Ghostbusters II"
4:00 p.m.: "Ghostbusters" (2016)
7:15 p.m.: "Beetlejuice"
9:20 p.m.: "Hocus Pocus"
11:30 p.m.: "The Home With a Clock in Its Partitions"
Sunday Oct. 23
7:00 a.m.: "The Home With a Clock in Its Partitions"
9:30 a.m.: "Ghostbusters" (1984)
12:00 p.m.: "Ghostbusters" (2016)
3:10 p.m.: "Beetlejuice"
5:15 p.m.: "Hocus Pocus"
7:25 p.m.: "Monsters, Inc."
9:30 p.m.: "Monsters College"
12:00 a.m.: "Shrek Perpetually After"
Monday, Oct. 24
12:00 p.m.: "Tim Burton's Corpse Bride"
2:00 p.m.: "Miss Peregrine's Dwelling for Peculiar Kids"
5:00 p.m.: "Shrek Perpetually After"
7:00 p.m.: "The Haunted Mansion" (2003)
9:00 p.m.: "Maleficent"
12:00 a.m.: "The Simpsons: Treehouse of Horror" episodes
Tuesday, Oct. 25
10:30 a.m.: "Tim Burton's Corpse Bride"
12:00 p.m.: "Miss Peregrine's Dwelling For Peculiar Kids"
3:00 p.m.: "Halloweentown"
5:00 p.m.: "Resort Transylvania"
7:00 p.m.: "Resort Transylvania 2"
9:00 p.m.: "Resort Transylvania 3: Summer time Trip"
12:00 a.m.: "The Simpsons: Treehouse of Horror" episodes
Wednesday, Oct. 26
12:00 p.m.: "Halloweentown II: Kalabar's Revenge"
2:00 p.m.: "Resort Transylvania"
4:00 p.m.: "Resort Transylvania 2"
6:00 p.m.: "Resort Transylvania 3: Summer time Trip"
8:00 p.m.: "The Simpsons: Treehouse of Horror" episodes
12:00 a.m. "The Simpsons: Treehouse of Horror" episodes
Thursday, Oct. 27
11:00 a.m.: "Prepared or Not"
1:00 p.m.: "Maleficent"
3:00 p.m.: "Ghostbusters" (1984)
5:30 p.m.: "Ghostbusters II"
12:00 a.m.: "Buffy the Vampire Slayer" (1992)
Friday, Oct. 28
10:30 a.m.: "Ghostbusters" (2016)
1:30 p.m.-11:00 p.m.: "Household Man"
12:00 a.m.-2:00 a.m.: "The Workplace"
Saturday, Oct. 29
7:00 a.m.: "Easy methods to Prepare Your Dragon 2"
9:10 a.m.: "Edward Scissorhands"
11:40 a.m.: "Frankenweenie" (2012)
1:40 p.m.: "Tim Burton's Corpse Bride"
3:35 p.m.: "Goosebumps 2: Haunted Halloween"
5:40 p.m.: "Tim Burton's The Nightmare Earlier than Christmas"
7:20 p.m.: "Resort Transylvania"
9:25 p.m.: "Hocus Pocus"
11:35 p.m.: "Ghostbusters II"
Sunday, Oct. 30
7:00 a.m.: "The Witches" (1990)
9:05 a.m.: "Tim Burton's Corpse Bride"
10:45 a.m.: "Goosebumps 2: Haunted Halloween"
12:50 p.m.: "The Haunted Mansion" (2003)
2:55 p.m.: "Resort Transylvania"
5:00 p.m.: "Beetlejuice"
7:05 p.m.: "Hocus Pocus"
9:15 p.m.: "Maleficent"
11:20 p.m.: "Maleficent: Mistress of Evil"
Monday, Oct. 31
10:30 a.m.: "Ghostbusters" (1984)
1:00 p.m.: "The Haunted Mansion" (2003)
3:00 p.m.: "Beetlejuice"
5:00 p.m.: "Maleficent"
7:00 p.m.: "Resort Transylvania"
9:00 p.m.: "Hocus Pocus"
12:00 a.m.: "The Simpsons: Treehouse of Horror" episodes
window.fbAsyncInit = function() {
FB.init({
appId : '175338224756',
status : true, // check login status
xfbml : true, // parse XFBML
version : 'v8.0'
});
ONSUGAR.Event.fire('fb:loaded');
};
// Load the SDK Asynchronously
(function(d){
var id = 'facebook-jssdk'; if (d.getElementById(id)) {return;}
if (typeof scriptsList !== "undefined") {
scriptsList.push({'src': 'https://connect.facebook.net/en_US/sdk.js', 'attrs': {'id':id, 'async': true}});
}
}(document));